"How Is My Worship of God Impacted By Time On Facebook?"
(From the blog series "Before I Post to Facebook")
"One of the greatest uses of Twitter and Facebook will be to prove at the Last Day that prayerlessness was not from lack of time" – John Piper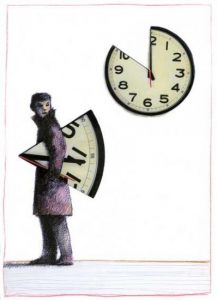 Piper's statement quiets all of us. What do we say to it? We know prayer is already a struggle. We know that we check-in to our Facebook feeds much more regularly than we give God focused, intentional prayer. Facebook, for the people of God, interferes with worship.
To be clear, when I say "worship," I do not mean that Facebook undercuts praise songs or Sunday morning gatherings. I use the word as a catch-all that includes thoughts unto God, meditations of our hearts, Bible-reading, and yes—prayer. All the "little things" true believers are called to do throughout their day to live lives of worship before God are suffocated by obsessions with Facebook. Seconds, then minutes, then hours a day are laid before the digital idol; looking back over our months we discover that we're worshipers of a website, not the Lord God.
I will not lay before you God's verdict upon His people for idol worshiping. The Old Testament is replete with stark, sobering judgments. God's holy and just will for constant, daily worship for us today is no different. Moreover, His Son, Jesus Christ, did not die so that His redeemed would waste their time enslaved to social media. Rather, we are to present ourselves as "a living and holy sacrifice, acceptable to God." (Rom 12:1). Ninety-five percent of the time, we do not do this when we present ourselves at the altar of Facebook. True believers are called to come, worship Christ in all areas of life throughout all parts of the days God graciously gives. Let nothing interfere and steal your worship!