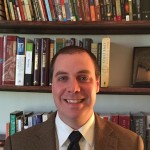 Pastor Michael Martin grew up in central Pennsylvania and lived out West for many years. He is married to his love, Heather; they have two children – Olivia, 5 and Caleb, 2. He enjoys going out with his family, reading, and watching hockey. Michael came to FBW after graduating from the Master's Seminary in Los Angeles, CA. (Master's Seminary Distinctives can help you understand what Michael teaches). Because God's power is in His Word, he has a high view of the Scriptures and preaches them passionately. The gospel spread and saints matured bring him great joy!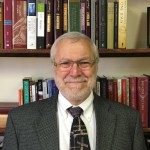 Deacon Chairman Don Lizon has lived in Wellsburg all his life. Don works as a construction project manager/estimator in Wheeling and the surrounding areas. His favorite authors/preachers are John MacArthur, R.C. Sproul, Steve Lawson, and George Gray. Don has a heart after God's own heart and is skilled at leading our deacons. He knows the critical nature of understanding the Bible and its value for the church. As a leader, he sees his greatest challenge to be instilling a biblical literacy into God's people.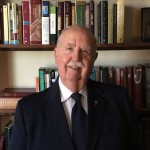 Deacon Bill Cain was born in Georgia, but grew up in Beech Bottom. He began attending the Sunday evening service in 1947. His wedding in 1954 is his favorite memory from the church. Though he was the youngest man involved, he served as the first president of the Men's Fellowship. As a friendly and helpful man, Bill loves people. His years of experience and devotion to this church are a tremendous asset to the leadership team.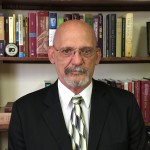 Deacon Bill Northcraft is married to his lovely wife, Pam. They have two daughters and six grandchildren. Bill's favorite meal is liver and onions with a slice of coconut cream pie for dessert! Bill is a "utility leader" in that he is ready and willing to fill any need that arises. He is outstanding at visitation. One of his strangest experiences visiting a hospital occurred when he greeted a hospitalized member. He grabbed her toe when he arrived and received a loud scream. She had gout and Bill became even more skilled that day at bedside visitation!